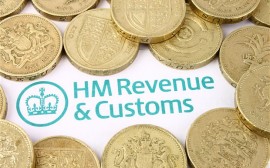 The new thresholds and dividend taxation came into place on 6 April 2016.
Director salary in 2016-17
The £2,000 employment allowance is no longer be available to companies where the only person on the payroll is a director. The most tax-efficient salary for those companies will be a salary just below the NI threshold, as it was before the employment allowance was introduced. The difference with paying yourself a salary at the personal allowance level (£11,000) is small however, and if you do prefer to pay some NI, it is an option you might still consider.
Option 1: £8,060 salary, no NI contributions: £671 per month
Option 2: £11,000 salary, employee NI £352.80, employer NI £398.54, net monthly salary £887.30
Dividend tax
From April 2016, dividends will no longer include a tax credit. The new tax dividend tax bands will be:
0% below £5,000 (above the £11,000 personal allowance)
7.5% basic rate
32.5% higher rate
38.1% additional rate
Related posts