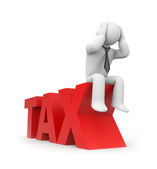 Further to the Budget delivered on 11th March, here is a summary of the key announcements:
Personal allowance and higher rate limit
The personal allowance is frozen at £12,5000 and the higher rate tax threshold is also frozen at £50,000.
There are no changes to income tax rates. The corporation tax rate remains at 19%.
NIC and employment allowance changes
From April, employees and sole traders will not pay national insurance contributions on the first £9,500 of their earnings (the threshold for 2019-20 was £8,632). The employer contribution threshold however will only increase to £8,788.
The employment allowance is increasing from £3,000 to £4,000. It is not available to companies where the only person on the payroll is a director.
Statutory sick pay
Due to the COVID-19 situation, employees are entitled to SSP from day 1 instead of day 4, and for up to 2 weeks. The SSP will be refunded by the Government for small employers (but the reclaim mechanism is not in place yet). The statutory sick pay rate is £94.25 per week for a full-time employee.
HMRC has a set up a phone helpline to support businesses and self-employed people concerned about not being able to pay their tax due to COVID-19.
IR35
The new IR35 off-payroll working rules will apply to the private sector from 6 April.
Capital gains tax
There are significant changes from April on the sale of additional properties which are not your main residence: reduction in the final period of exemption, lettings relief, and a 30-day window to make a return and pay the tax due.
Minimum wage
The rates will increase to:
Year 25 and over 21 to 24 18 to 20 Under 18 Apprentice
April 2019 (current rate) £8.21 £7.70 £6.15 £4.35 £3.90
April 2020 £8.72 £8.20 £6.45 £4.55 £4.15
Trivial benefits
As in previous years, an employer can provide up to £300 of trivial benefits per tax year to employees without having to report them on a P11D and without any tax or national insurance for either employer or employee.
There are three key conditions:
• the trivial benefit must cost no more than £50
• the benefit must not be a reward for services or in any way contractual
• the benefit must not be cash or a cash voucher (a shop voucher would qualify)
Related posts